Oilfield Pump Equipment Rentals
We carry all major models and only equipment manufactured in the last five years to ensure quality performance
AOS offers a wide variety of rental pumps to the Oil & Gas industry.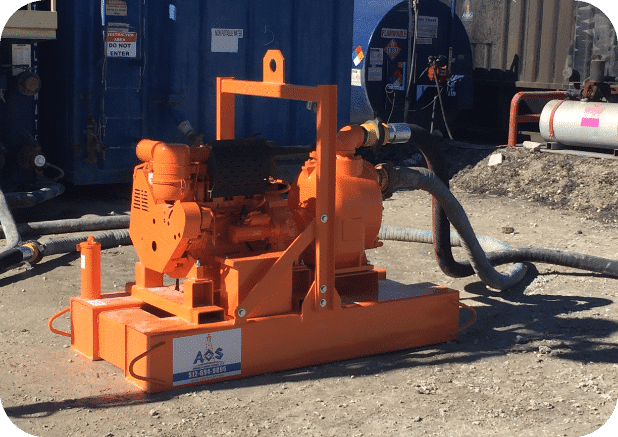 We offer self-priming pumps, also known as transfer pumps or trash pumps. Our size options include 1 inch, 2 inch, 4 inch, and 6 inch. Our 4 inch option can pump 750 gallons per minute and our 6 inch option can pump 1600 gallons per minute. Both have a 100 gallon diesel fuel tank and are GPS monitored for security.
Ensure the cleanest of water with our 4in, 10HP floating skimmer pumps. With a 100ft remote start/stop switch, the ability to equip two pumps for maximum efficiency, and explosion-proof motor and controls, our floating skimmer pumps are exactly what your frac pond, reserve pit, or agricultural pond needs!